Arubah Health is a team of accredited, passionate dietitians, focused on helping you, our clients.
Our Accredited Practicing Dietitians (APDs) are fully qualified, university-trained, food and nutrition experts. As dietitians, we are also classified as Accredited Nutritionists (AN).
We are passionate about helping people to make changes to their diets and eating habits to improve symptoms, health outcomes or any other goals you may have.
Our Dietitians
The Arubah Health Team
Each of our dietitians has a different range of experience and expertise so you can choose one that suits your needs.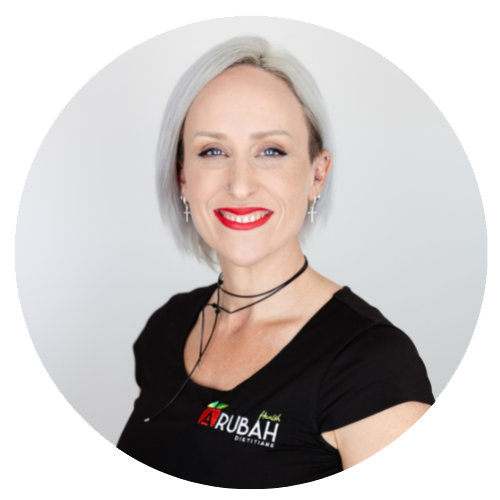 Beth Belford
Managing Dietitian
Accredited Sports Dietitian
Beth is an Accredited Practising Dietitian and founder of Arubah Health. She is dedicated to helping clients make sustainable and lasting changes without the need for restrictive "diets".
Beth takes a refreshing non-diet approach to nutrition, taking into consideration your medical history, social background and overall lifestyle to arrive at the best recommendations for you and your family.
Specialist areas include:
As a coeliac herself, Beth specialises in the area of coeliac disease, irritable bowel syndrome and the low FODMAP diet.
Extensive experience with 'fussy eaters' and using the SOS approach to feeding.
Beth is a qualified personal trainer and sports dietitian
Elena Crosdale
Senior Dietitian
Rehab Specialist
Elena is a friendly and caring Accredited Practising Dietitian who is passionate about helping people reach their personal health goals. Having worked in private practice and clinical settings for over 12years, Elena is dedicated to assisting her clients make sustainable lifelong changes.
She holds both Certificate III and IV in Fitness and can regularly be found enjoying the outdoors with her family.
Specialist areas include:
Nutrition for insulin resistance and PCOS
Specialises in irritable bowel syndrome and gut health issues
Elena is a qualified personal trainer and has an interest in sports nutrition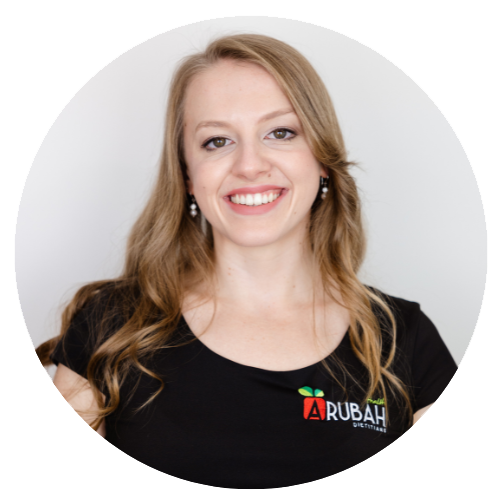 Ellie Allwood
Dietitian
Fodmap Specialist
Ellie is a friendly & understanding Accredited Practising Dietitian who has special interests in intuitive eating, weight loss, chronic disease management and family nutrition.
Ellie is passionate about providing a holistic and non-diet approach that is relevant to you and equipping you with the tools and strategies to achieve long term and sustainable change.
Specialist areas include:
As a coeliac herself, Ellie can provide personal experience and expertise with the management of coeliac disease and is a qualified Low FODMAP dietitian
One-on-one or group cooking classes and feeding therapy for fussy eaters and their families.
Ellie is a qualified personal trainer which compliments her skills in clinical dietetics and weight management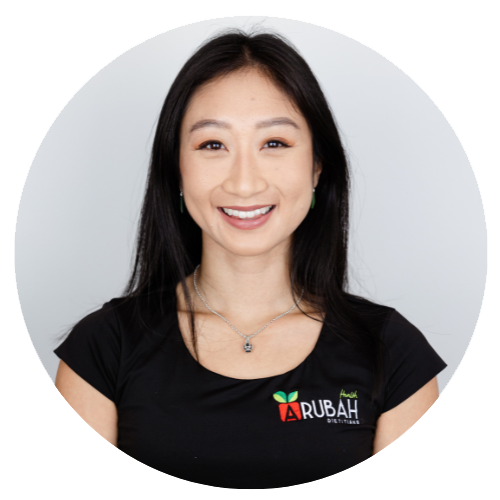 Pamela Chia
Dietitian
Disability Specialist
Pamela is an Accredited Practising Dietitian and New Zealand Registered Dietitian with a special interest in chronic disease and disability management, disordered eating, gastroenterology, and Women's health.
She believes in an individualised and holistic approach to helping her clients achieve their long-term health goals, and building a non-diet mindset to beat the endless yo-yo diet cycle and make sustainable changes.
Specialist areas include:
New Skillz Program
Chronic disease prevention and weight maintenance
Evidence-based nutrition education through our social media posts and videos

Pamela is a group fitness trainer and former NZ National Representative and enjoys being able to help clients incorporate movement into their lifestyle that compliments their nutrition goals.
Our friendly reception staff can help you over the phone at any time during business hours (Monday to Friday 8am-5pm).
Outside of these hours please leave a detailed voice message and
they will get back to you as soon as possible.